Weather
Some Weather charts for our area. 
24 Hour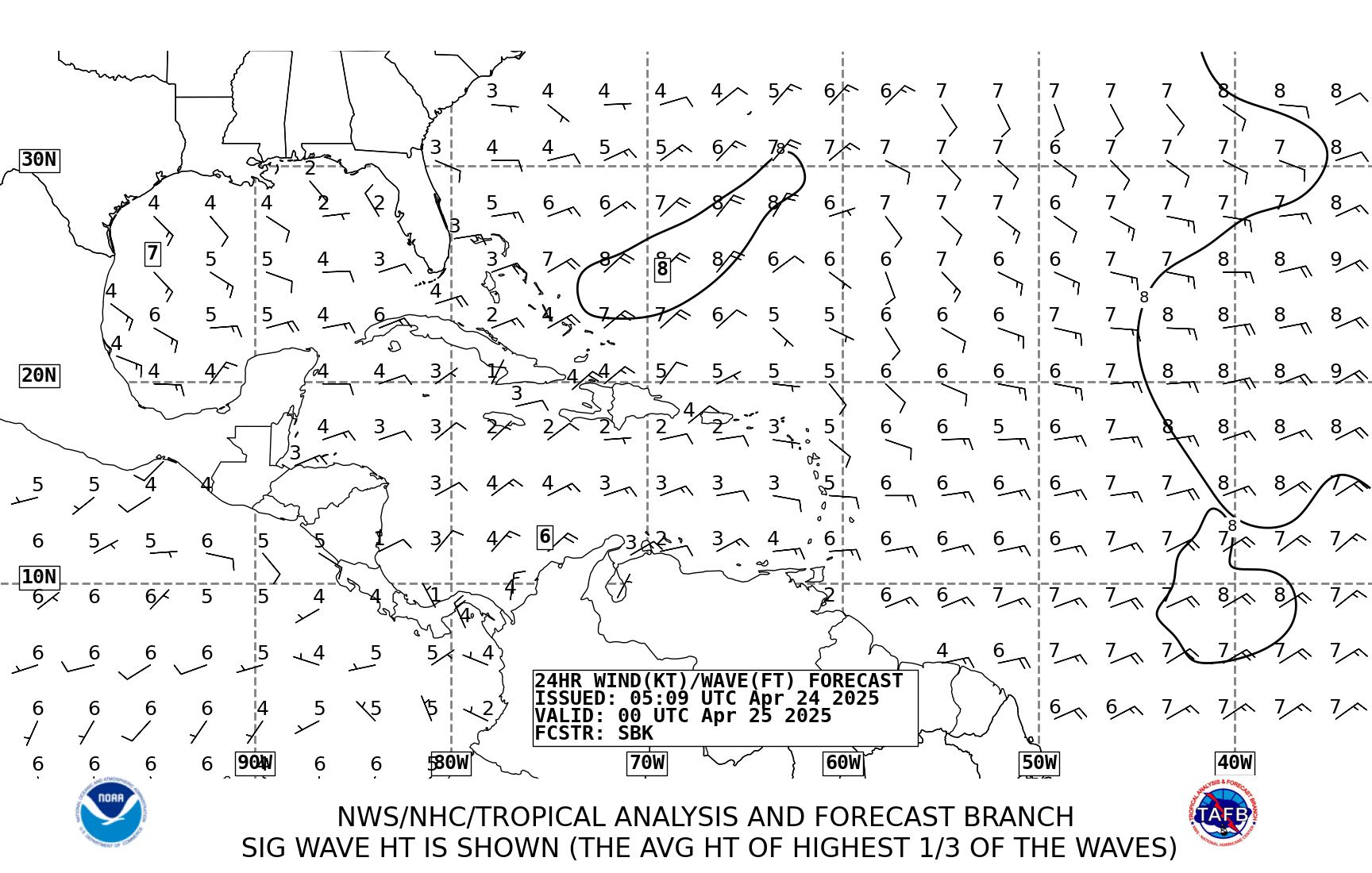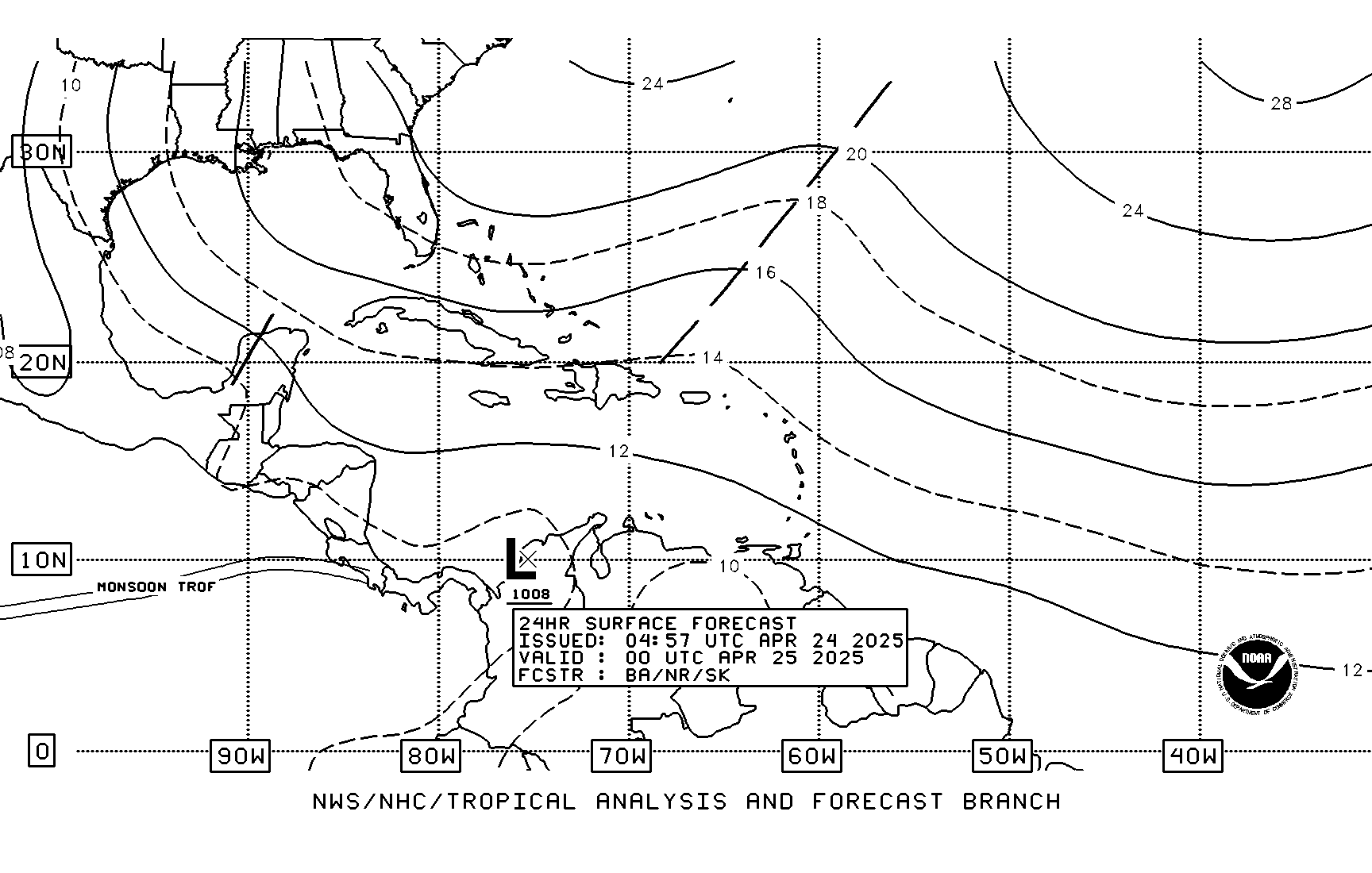 36 Hour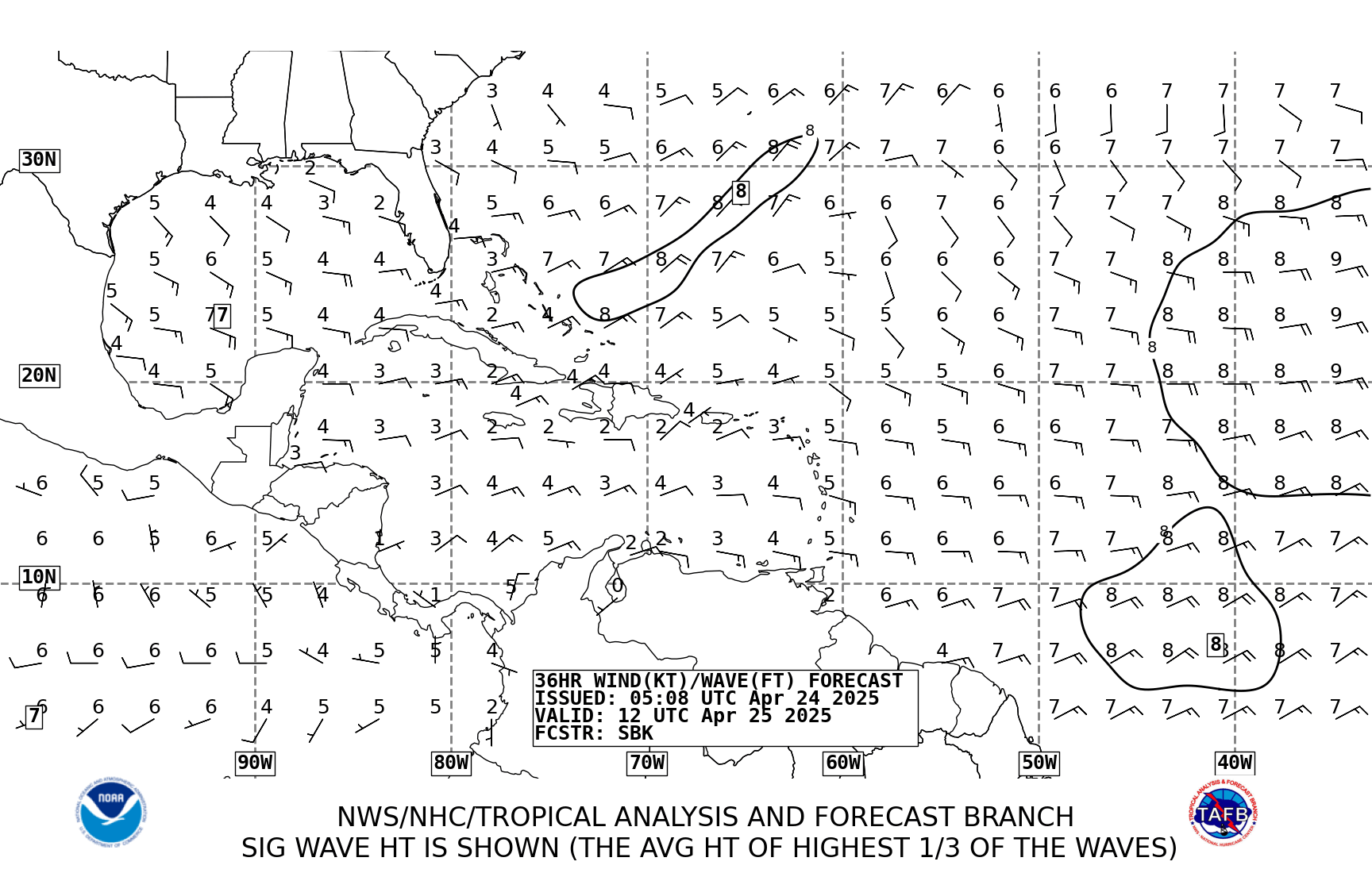 48 Hour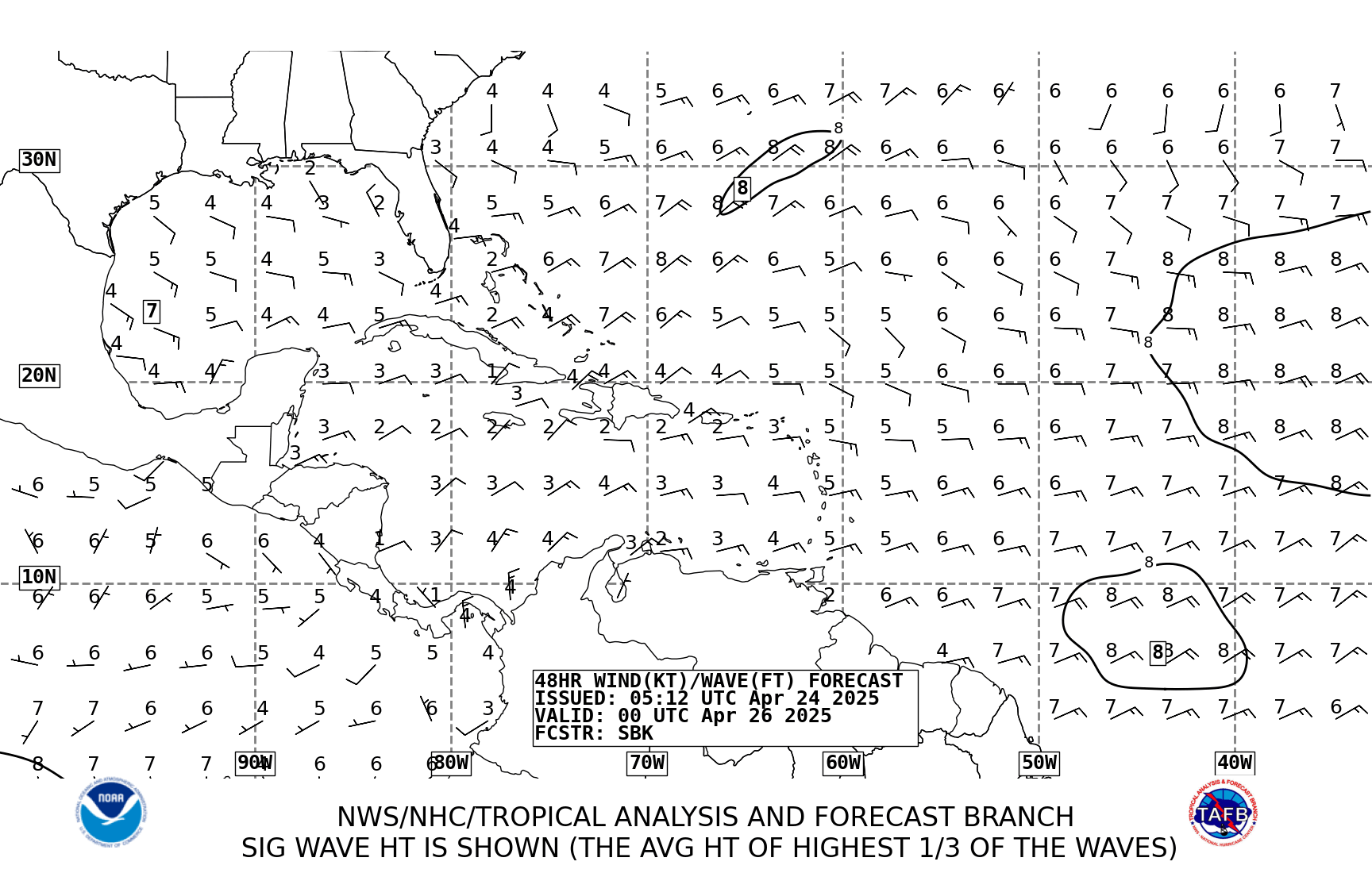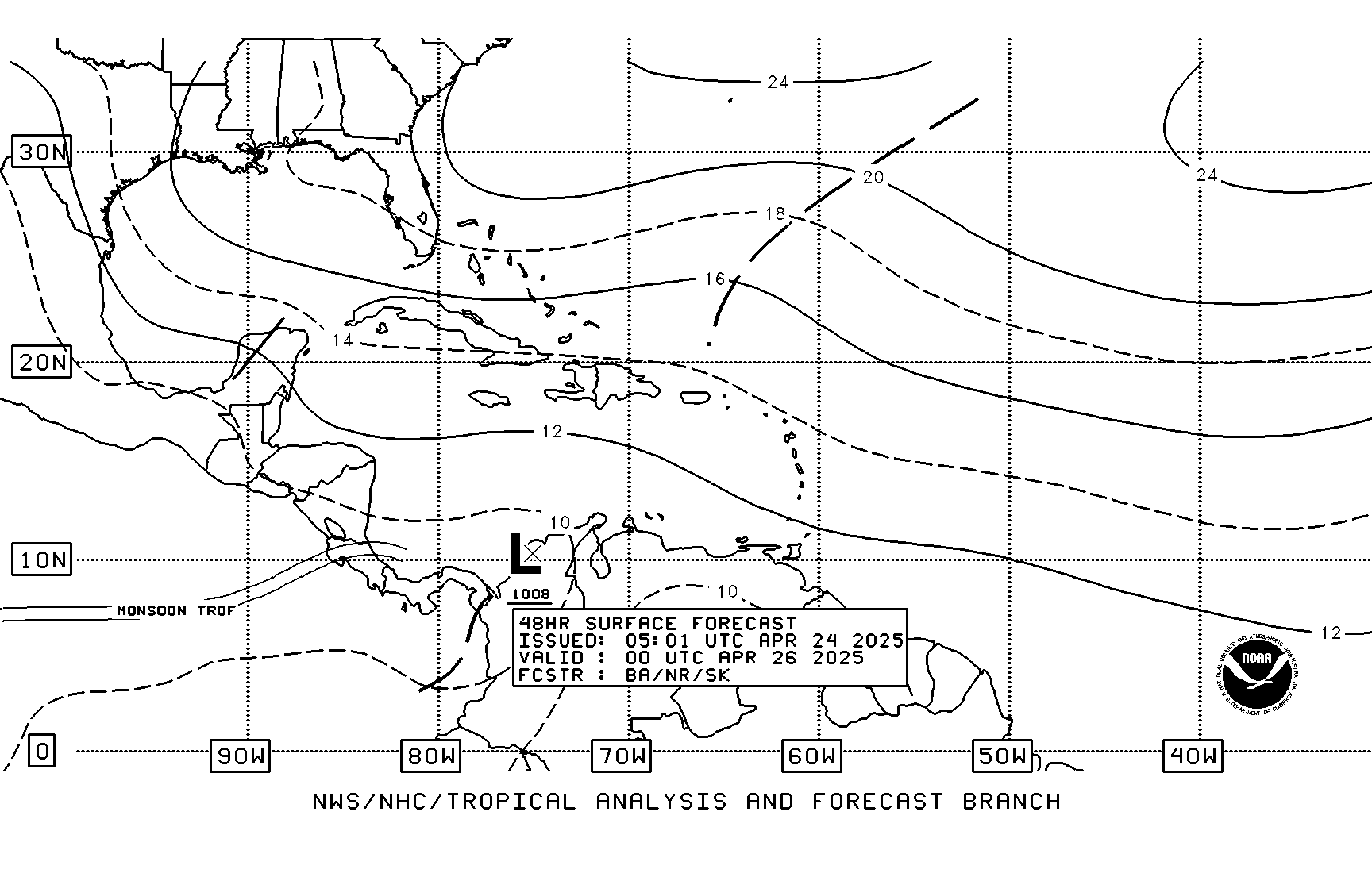 72 Hour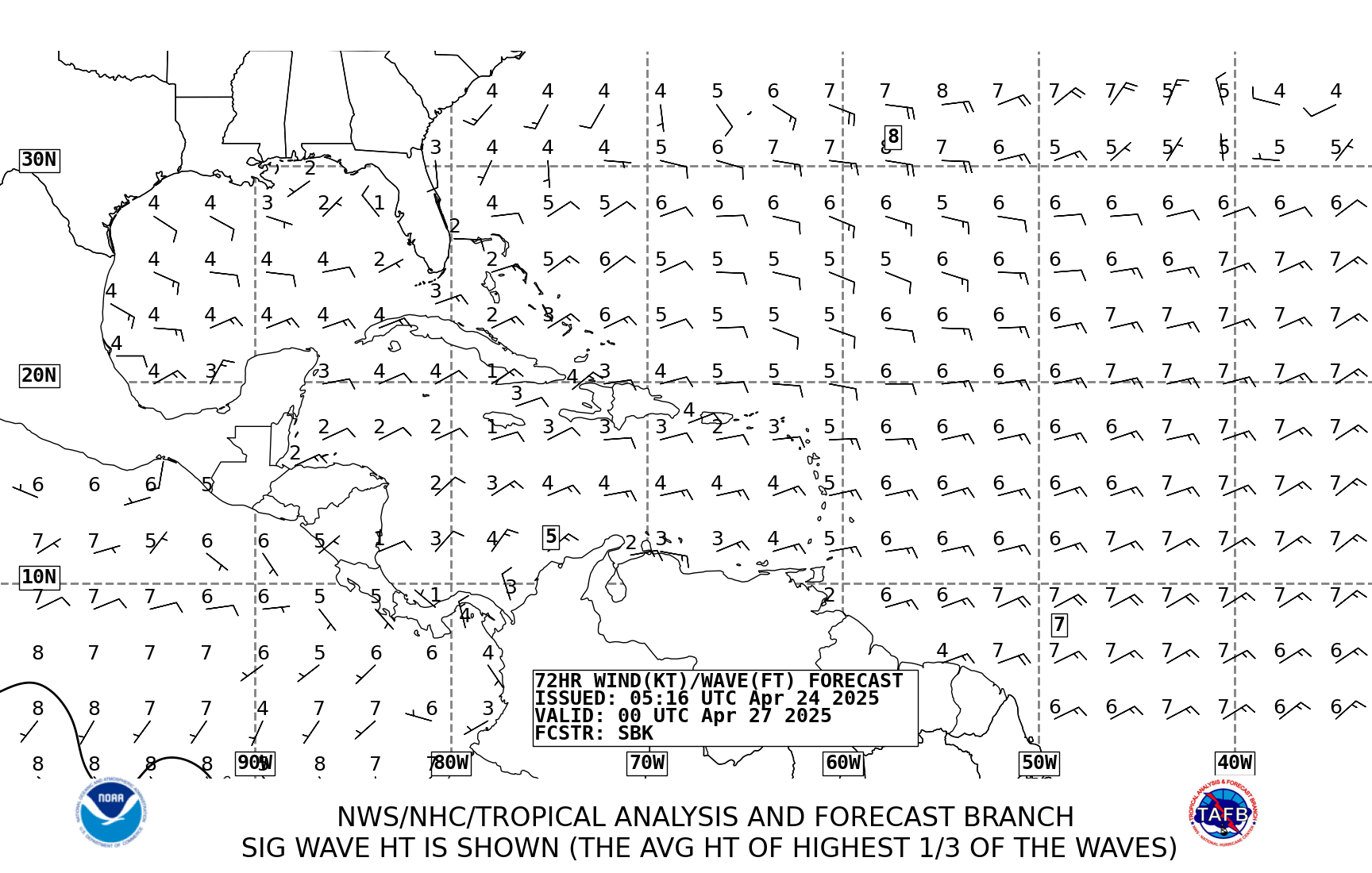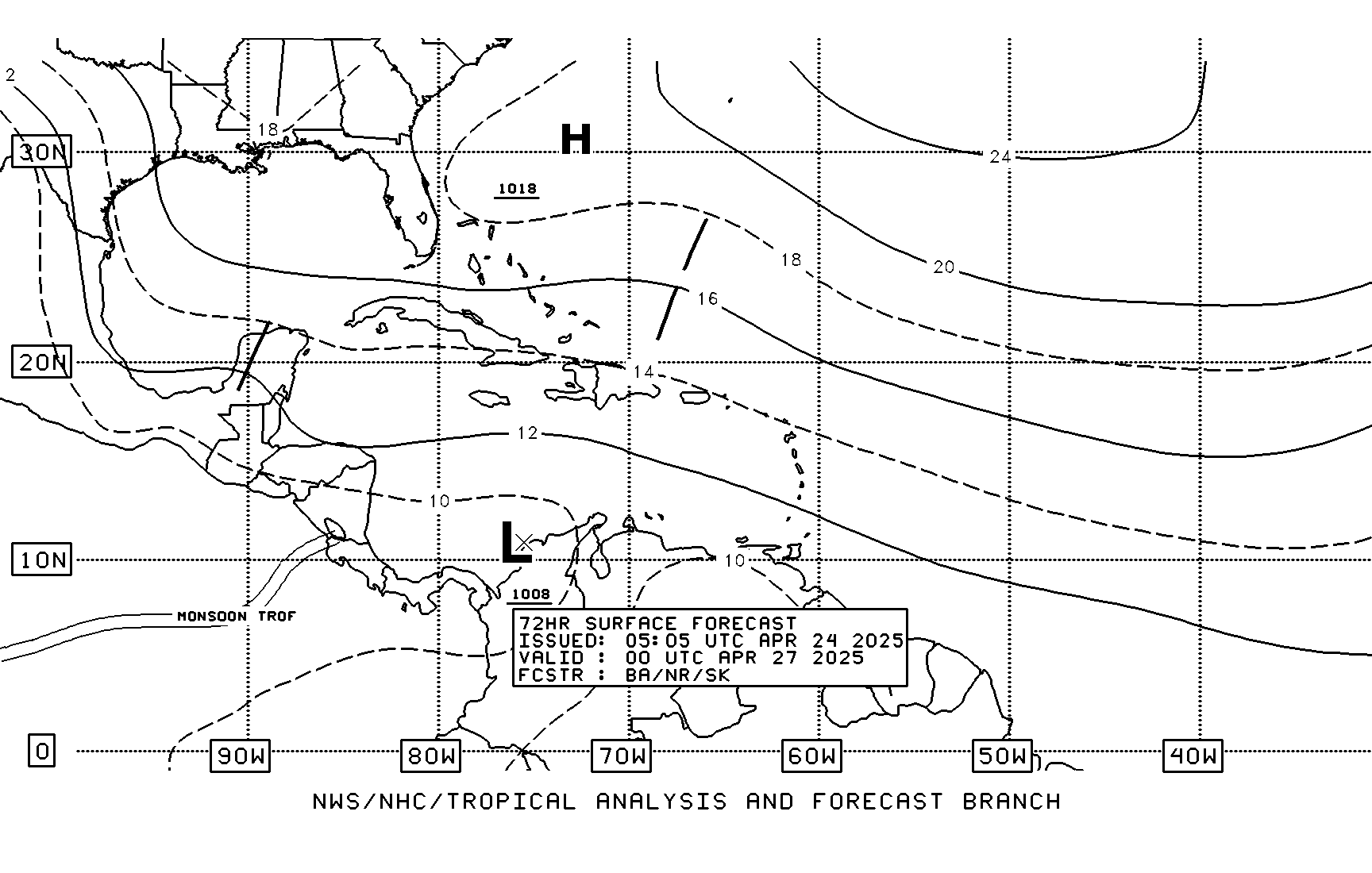 Links

NHC/ National Hurricane Center Marine Forecasts & Analyses
CROWNWEATHER Crown Weather Services's Atlantic Tropical Weather Page, your one-stop source for tropical storm and hurricane information for the Atlantic Basin. They have a wealth of tropical weather information for the Atlantic and Caribbean.
WINDFINDER ROATAN This is the wind, wave and weather forecast for Isla de Roatan Aeropuerto in Islas de la Bahía, Honduras from Windfinder.
SAILFLOW ROATAN Current Conditions & Graph, Computer Forecast Tables, Data Archives, Wind Statistics, for Roatan.
MARINE LINKS National Weather Service Marine Forecasts. Marine Links of interest to the mariner. See this page for further links.